Security Company Valkyrie LLC
О компании
Security Company Valkyrie LLC is a modern company (enterprise securityнекорректно) based in Saint-Petersburg, Russia, which provides a variety of security services such as installation and maintenance of CCTV and security protection on sites. Our company operates since 1998 and has accumulated a vast experience in trainings and preparations of professionals. As of today company (enterprise securityнекорректно) consists of four security firms which work as one collaborative team. All our team members have working experience in special units of the Ministry of Internal Affairs in Russia.
Security Company Valkyrie LLC offers the following services:
Security protection of banks, offices, apartments, corporate and private premises, etc.
Console safeguarding which includes the installation of panic buttons
Variety of security systems: access control and management, alarm system, CCTV, fire safety system, etc.
Private security for employees of the client and for individuals – health and life protection
Property protection in case of conveyance by any means of transport
Technical maintenance of our installed equipment
All our decisions are reasonable and the actions are thoughtful. We are paying special attention to the qualification levels of our security team members and their personalities. Our team constantly improves its professional levels. We are holding special trainings, competitions and seminars on premedical treatment in case of injuries and actions in case of emergency. Our best employees are recognized regularly.
Security Company Valkyrie LLC has all required modern professional equipment as well as a monitoring system which provides the opportunity to be in contact with the Rapid Response Team at any time.
The following firms are members of Security Company Valkyrie LLC:
- Valkyrie-Security COM LLC
- Security company "Select " LLC
- AMIVAZ LLC which provides access control and management, alarm systems security, CCTV, fire safety security, design and maintenance of
- Private security company "Turmalin"
- Private security company "Rynda"
Our partners are the best companies in enterprise security and provide a full range of services in security and consulting.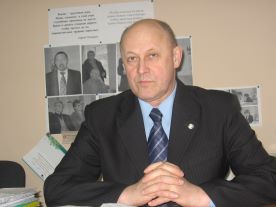 Chairman of the Board of Directors of Security Company Group "Valkyrie"
Konstantin tyurin

"Repay the trust of businesses and protect it - this is our main goal"
Alternate Chairman of the Board of Directors of Security Company Group "Valkyrie"
Igor Burmistrov

"In-service training organization and systematic practice is a guarantee of a success"
Contacts
Tel. +7 (812) 387-83-80, +7 (812) 387-03-61
Address: Reshetnikova Street, 17/1, Entrance 7, Saint Petersburg, Russia 196105
Email: opvalkiriy@rambler.ru