Security at public events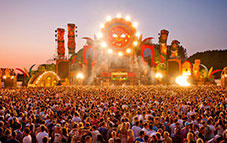 When at public events the situation gets out of control it can bring a huge threat to all participants. That is why it is important to co-ordinate and to monitor the behavior of all visitors. To avoid serious consequences and to minimize the risks of unforeseen situations, our company provides security for public events. We have gathered experienced staff who are always ready to prevent any trouble.
Services:
To ensure safety for all participants of a public event it is very important to comply with a long list of requirements. To prevent any trouble, we will do the following:
- Provide face control
- Coordinate traffic of visitors to prevent a stampede
- Protect guests
- Suppress conflicts
- Prevent aggression
- Protect property
Our employees have vast experience in providing security during public events. All our specialists have passed mandatory trainings and served in security forces. If you want to put the safety of your event into reliable, strong, attentive and polite professional hands – we are exactly what you need.